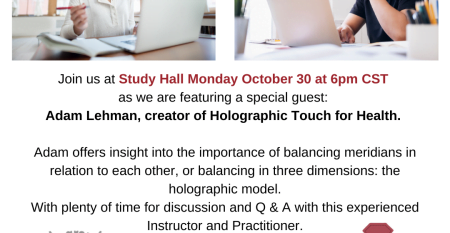 One-hour intro and questions with Adam. Online, 18:00 CST. Register for link.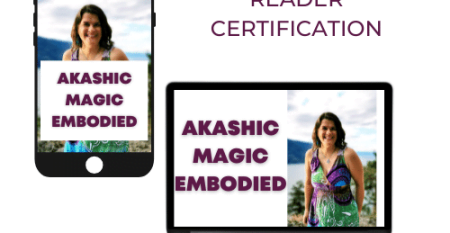 Year-long certificate program in the Akashic Records. Live calls start on Jan 31. Rolling Admissions.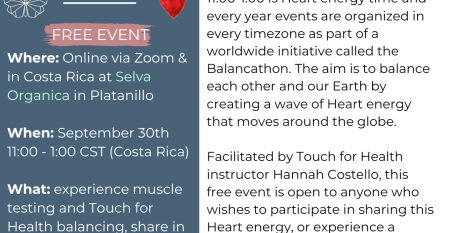 Touch for Health is a holistic health modality that uses muscle response testing as a biofeedback mechanism to translate the body energy systems. We...