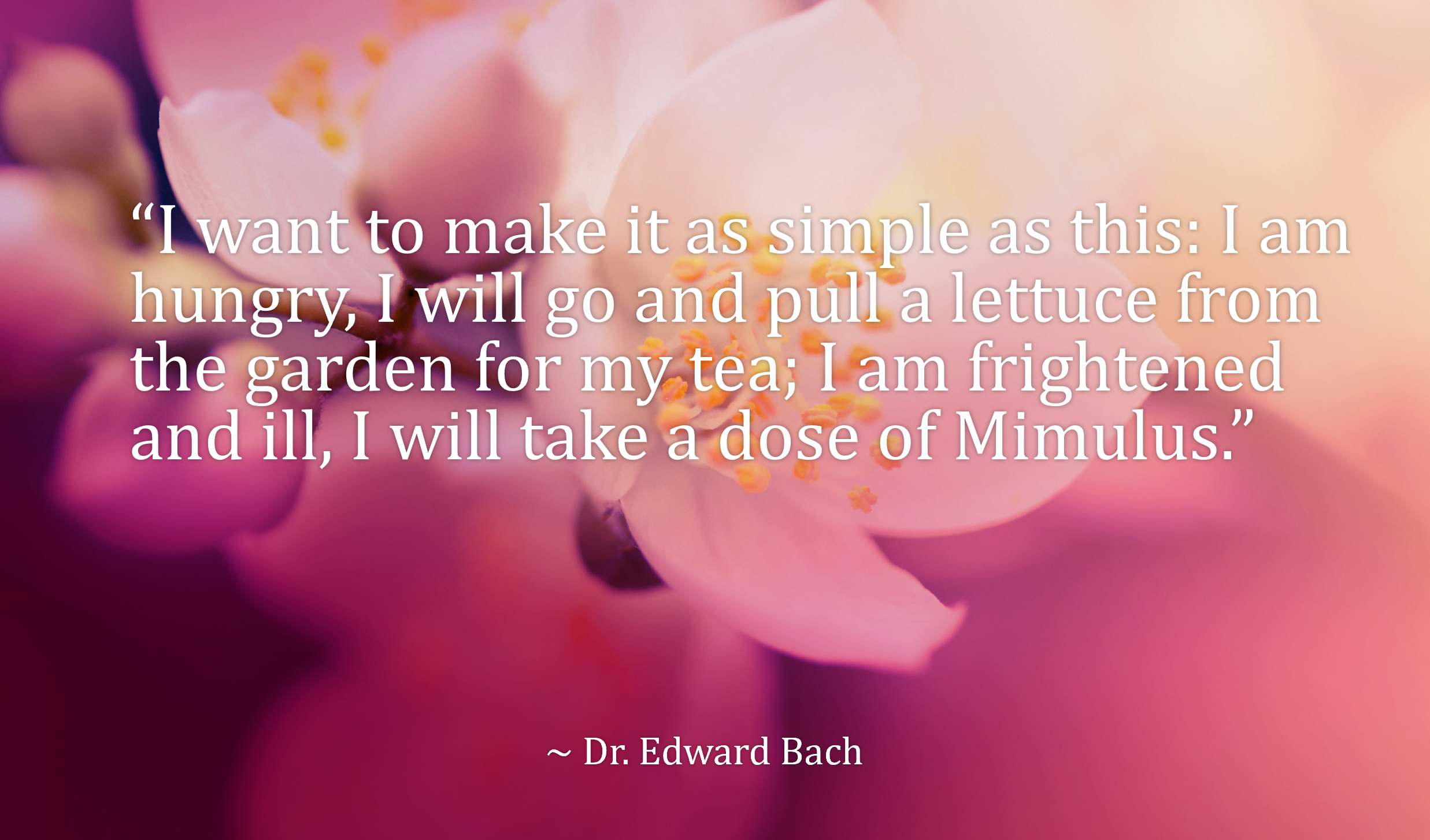 COURSE DESCRIPTION
Bach Flower Remedies came into being through the work of Dr. Edward Bach, a physician, microbiologist and homeopath in the 1930's.
Bach may have been the first system of flower remedies, but many have been discovered since. Australian Bush Remedies, Skyflowers… In truth, all flowers and plants have specific frequencies; we just haven't mapped them all out yet!
Flower Remedies can be used to help clients stabilize their emotions and to help the changes made in session become part of their new pattern of being. A Bach Flower Practitioner can use their knowledge of the remedies to come up with the perfect combination for anyone.
This does not certify students as Bach Flower Practitioners, but offers some practical information and background so that students can feel confident suggesting Remedies for others.
---
Dr. Bach grouped his essences under seven main categories that he talks about in his work: fear, uncertainty, over-sensitivity to influences, despondency and despair, over-care for the welfare of others, insufficient interest in current circumstances, and loneliness.  One disease can cause a different emotional response in each person who experiences it.  Because of this, Bach never mentioned how to treat a specific disease, rather he said, "the individual is treated, and as he becomes well (emotionally), the disease goes, having been cast off by the increase of health".
---
LEARNING OUTCOMES
Introduction to the theory and philosophy behind the Remedies
Descriptions of the 38 essences
How to make, suggest and blend essences
How to differentiate between similar seeming Remedies
Includes booklet and questionnaire
SCHEDULING
This is an on-demand course – students can access the files and begin learning immediately after registering for the class and can proceed at their own pace.
After registration, this course will show up under your profile and you will have access to the PDF booklet and 9 videos featuring the Flower Remedies and Alexis Costello as instructor.
Course Features
Lectures

11

Quizzes

0

Duration

3 hours

Skill level

All levels

Language

English

Students

1

Certificate

No

Assessments

Yes