Australian Kinesiology Association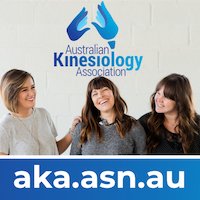 The Australian Kinesiology Association was founded as a national organisation in 1986 as the original body within the kinesiology industry. A single-modality, not-for-profit association, the AKA represents the professional interests of kinesiology practitioners and instructors, as well as the personal interests of students and the public. Setting and maintaining industry standards in Australia, the AKA is tailored specifically to the needs of kinesiologists.
All revenue generated is used to grow the organisation and further support its members. The AKA maintains a virtual office space, employs two part time staff members in Melbourne and an editor for the quarterly 'In Touch' magazine – an invaluable resource for kinesiology practitioners.